How to import product data into ProfitMetrics.io
Before ProfitMetrics can enrich your Google and Facebook dashboards to display gross profit, we need to get your product into the the the tool.
Input the URL to your product feed. Note that only google shopping xml feed and Magento module feed is supported at this time.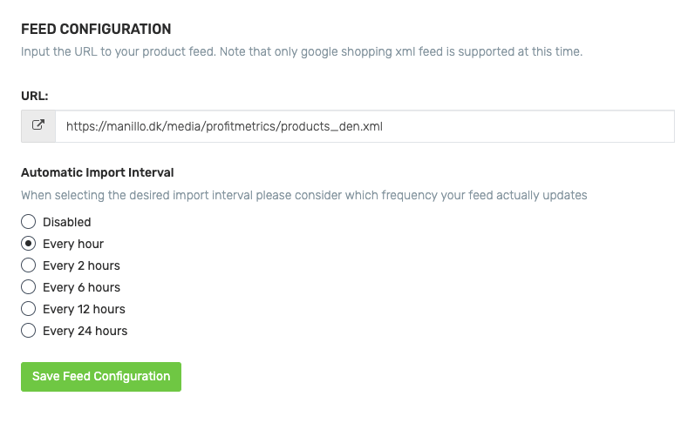 If you use shopify you we will pull the product from the store. If you use magento you can insert the feed that the module generate in the magento backend. Almost all of our modules create af feed with the right specs. For all other platforms you can upload a feed like you google shopping feed or another feed. You can find ProfitMetrics feed specs here
When you have added the feed click "import feed now"